Phew, this vacationing business is hard work! Deciding between the pool and the beach is just a bit more than I can handle. After a long hard day in the sun I crave something crisp and fresh.  The perfect snack in Mexico (or anywhere, really) is sliced jicama and cucumbers with chili powder, fresh squeezed lime juice and a pinch of salt. 
Back to the hammock..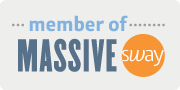 Want more from Foodista? Sign up below!