When most people think of mobile cuisine the first thing that probably comes to mind is taco trucks. While taco trucks can definitely be worth raving about, another kind of cuisine has recently taken to roaming the streets: barbecue. Barbecue trucks have been cruising urban streets across the country for a few years, and it seems like a whole new generation has been cropping up across the country in the past few months. More than just a cooking technique, barbecue is a source of local pride, growing in popularity across the country. Most recently, Josh Saltzman and Trent Allen have rolled out Washington D.C.'s newest food truck: Purveyor's of Rolling Cuisine (PORC for short) and have become quite successful! From a feature in The Washington Post and a gig partnering with a local soul food restaurant. The greatest challenge for barbecue truck owners, explains Tim Carman of the Post, is finding a licensed kitchen to host the smoker. For Maximus/Minimus, Seattle's pig-shaped 'cue truck, this has never been a challenge. A member of Sugar Mountain food operations (including local favorites like Beecher's at Pike Place Market and Bennett's on Mercer Island), finding a cooperative commercial kitchen was built into their design.
Like many of its national counterparts, Maximus/Minimus has a specific, limited menu. Featuring pulled pork sandwiches and serving up sides of posole and 'slaw and not a lot else. Smokin' Willie's, a popular 'cue truck in Los Angeles, has a similar menu and reputation - sweet and smoky goodness served up at roving roadside restaurants. So what's next for this growing trend? I'm thinking 2011-12 will see an Asian-infusion and we'll start seeing more Korean BBQ trucks springing up across the country. Maximus/Minimus Photo: Melissa & Bryan Ripkas BBQ Sandwich Photo: Marshall Astor
Barbecue Pulled Pork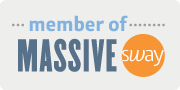 Want more from Foodista? Sign up below!