For the upcoming FutureEverything festival in England, artist Marcos Lutyens is teaming up with Absolut Vodka for FlavourCollider. The interactive installation will use a Neurosky EEG headset to make an image of a participant's brain activity while they sip a flavorful cocktail. The images will be projected onto screens around the exhibit's bar to create a fitting (if slightly trippy) decor. For more image examples visit Wired.co.uk.
Photo by FlavourCollider
Categories: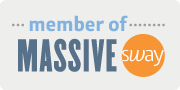 Want more from Foodista? Sign up below!