Wine & Spirits magazine has announced their 22nd annual list of the top 50 restaurant wines in America. The results, as reported by Daily Press, are a fascinating snapshot of wine preferences. The majority of the wines are from California, and only nine wines were from outside of the United States. The report also found that consumers prefer to buy wine by the glass.
What are your preferences when you buy wine at a restaurant? Do you like to try different wines by the glass, or stick with a trusted bottle?
Photo by: Tobias Toft
Categories: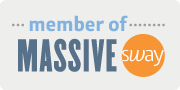 Want more from Foodista? Sign up below!