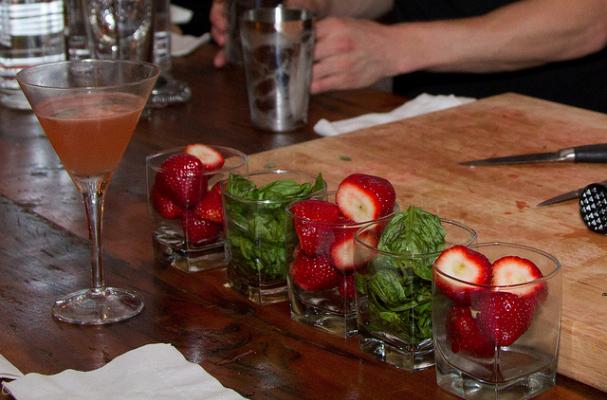 The annual Manhattan Cocktail Classic is kicking off five days of festivities tonight with their Gala at the New York Public Library. Tickets for the black tie optional party may be sold out, but there are still plenty of great seminars available for some educational boozing. Here are our top picks of the available events:
History: What Is It Good For? at Astor Center, Saturday May 14th, 1:15pm-3:15pm
Cocktail historian David Wondrich leads a discussion on the role of history in the resurgence of cocktail culture.
Death's Door Spirits Pig Roast at Hearth, Monday May 16th, 12pm-2:30pm
Pig and booze. 'Nough said.
Stories from Behind the Bar: Cienfuegos at Cienfuegos, Monday May 16th, 1pm-3pm
A bar crawl throughout the Cienfuegos compound, including a stop at the recently opened bitters-focused bar Amor y Amargo.
Age: The Final Frontier - Barreling Spirits & Cocktails at Astor Center, Monday May 16th, 6:15pm-7:45pm
Learn about (and taste!) the new trend of barrel aged cocktails.
Image Sources:
Categories: