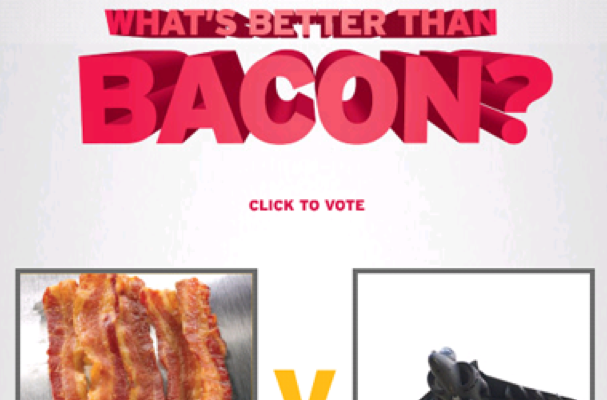 As a part of its Baconalia bonanza, the Denny's Facebook page is giving away a coupon for two slices of bacon for Facebook fans who play a simple online game called "What's Better Than Bacon?"
The Denny's Facebook game asks users to select their favorite item in a head-to-head matchup of bacon and sundry items like fighter jets. The game displays "how bacon" the player is at the end of the game and issues the free bacon coupon.
Image Sources:
Want more from Foodista? Sign up below!