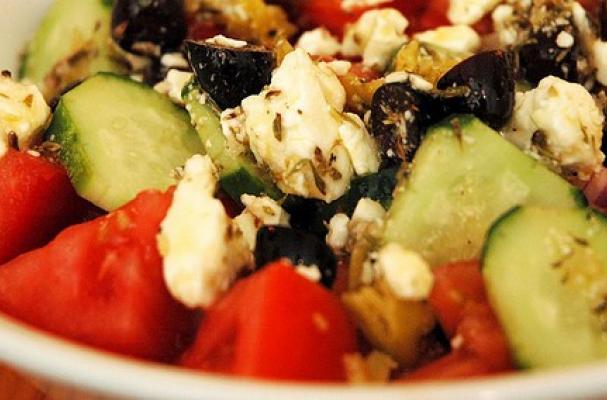 This year the International Greek Food Festival will be celebrated from May 20 until May 22 in Little Rock, Arkansas. If you are not in the area, you can celebrate by making your own Greek feast at home. I feel that Greek food is best served outdoors. I guess this image comes from the time I spent in Athens. Everyone would be seated outdoors, soaking up the sunshine while eating their meal. Whether you enjoy this meal indoors or out, these authentic Greek dishes are guaranteed to satisfy.
Greek Salad
A refreshing salad of cucumber, feta, and tomatos.
Beef and Pasta Pastitsio
A pie made with ground beef and tubular pasta topped with a bechamel sauce.
Chicken Kebabs with Cucumber Yogurt Sauce
The chicken can be substituted with beef or lamb.
Baklava
A sweet pastry filled with nuts, honey, and spices.
Image Sources: