AskMen.com, that bastion of male-centric journalism that has moved from only posting pictures of women to featuring Cosmo-like articles on how to get them, recently explored the First Date Wine. This think piece posits that selecting a wine "is arguably the first test of not just your manhood, but also of your prospects for having any sort of a future with the gorgeous creature sitting across the table." Despite the bro talk, the article makes some good points: try food-friendly wines, don't choose mass-produced pinot grigio ("a girlie drink, so avoid it at all costs"), and look for lesser-known regions for good values.
Do you judge a date by their drink selection?
Image Sources: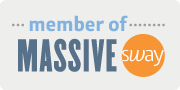 Want more from Foodista? Sign up below!