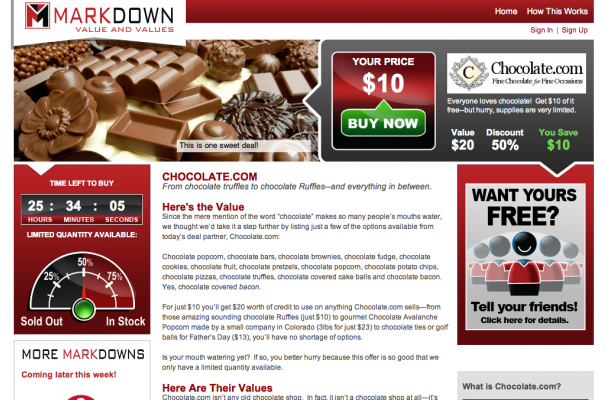 Now that he's leaving Fox News, TV personality Glenn Beck is hoping to further expand his television empire. Beck, along with his production company Mercury Radio Arts, introduced markdown.com, another deal site that offers discounted products and services. The site will offer one or two deals a week, building an audience through Beck's devoted fan base.
To start off: "a $10 voucher for $20 of chocolate on Chocolate.com and a 55% discount on a credit-score monitoring product made by LifeLock, an identity-theft prevention company," according to the Wall Street Journal.
Beck has established a vast media empire ranging from a daily radio program to a news site called The Blaze.
"There are few things that I value more than the trust you've placed in me over the years. It's something that I take very seriously," Beck wrote on his personal website.
What do you think of Beck's deal site? Will you use it?