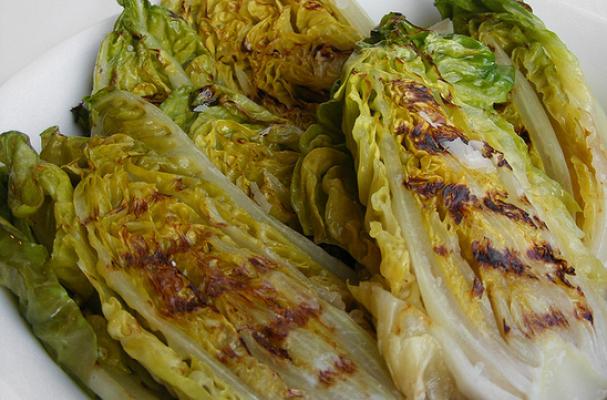 I am very picky about my salad greens, they must be crisp. If there is any limpness, I won't eat them. So you can imagine my speculation when I came across a recipe for grilled lettuce. I was feeling adventurous so I decided to try it. After a few minutes the romaine began to brown and wilt. The flavor was plesantly surprising. The heat gave the romaine a wonderful a nutty quality. I recommend this salad if you want to step out of your comfort zone and enjoy something radically delicious.
Grilled Romaine Salad with Bacon and Blue Cheese
Ingredients:
3 head Romaine lettuce
4 Tablespoons Olive Oil
½ cup Balsamic vinegar
Kosher salt
Fresh ground black pepper
½ cup blue cheese
½ pound bacon
½ cup red onion
For full recipe, click below
Image Sources:
Want more from Foodista? Sign up below!