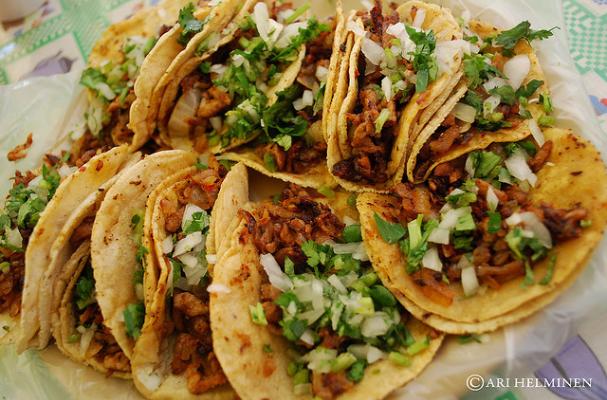 Whenever my friends and I get together for a barbecue, we always go Mexican. Maybe it is the smell of the carne asada charring on the grill or digging into the flavor explosion that is the 7 layer bean dip. These barbecues are a time when we can reconnect, relax, and have a good time. We are officially in grilling season so try these recipes for your next backyard bash.
7 Layer Dip
All your favorite dips in one package.
Pico de Gallo
A salsa that can be served on top of your tacos or with tortilla chips.
Salsa Verde
Made with tomatillos and has a spicy kick.
Carne Asada
A inexpensive choice that is delicious and can feed a lot of people. Serve with lime wedges, chopped cilantro and onions, and corn tortillas.
Margarita
A perfect drink for any Mexican fiesta.
Tres Leches Cake
Every bbq needs a dessert.

Image Sources: