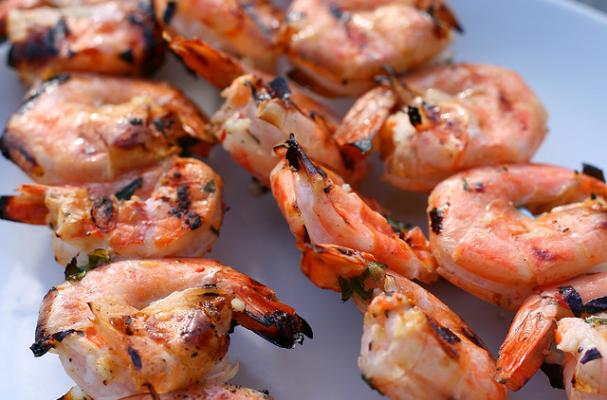 Whenever I want a quick and healthy meal, I turn to seafood, especially shrimp. Shrimp is widely available and an alternative to higher priced fish. I like this recipe because the fragrant marinade pairs well with the sweet succulent shrimp. When those skewers hit the grill, the smell of lemongrass fills the air. I like to serve this with white rice and a simple Asian slaw.
¼ cup minced lemongrass
1 teaspoon minced garlic
1 teaspoon soy sauce
½ teaspoon fish sauce
½ teaspoon ground chili paste
1 pinch salt
1 teaspoon sugar
2 tablespoons vegetable oil
1 pound medium raw shrimp peeled and deveined
4 bamboo skewers (10-inch) soaked in hot water for 30 minutes and drained.
For full recipe, click below
Image Sources: