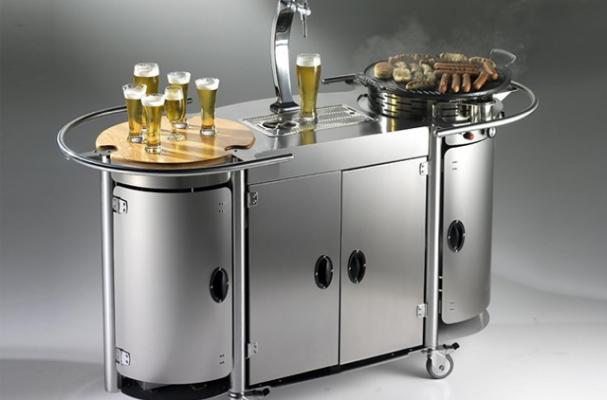 Grillmasters who love their beer will find a flawless, functional marriage of the two in the Alpina Mobile Bongos Beer Bar. This $11,300 behemoth boasts a beer bar, kegerator and grill top in its 5.7 by 2.5-foot footprint. Four wheels allow the beer bar to be wheeled about the backyard with ease.
What's perhaps most convenient of all is that you don't need an outdoor electrical outlet to operate the Alpina Mobile Bongos Beer Bar: A specially designed refrigeration system keeps the beer and ice cold, while the grill end can be configured to run on gas.
Image Sources:
Want more from Foodista? Sign up below!