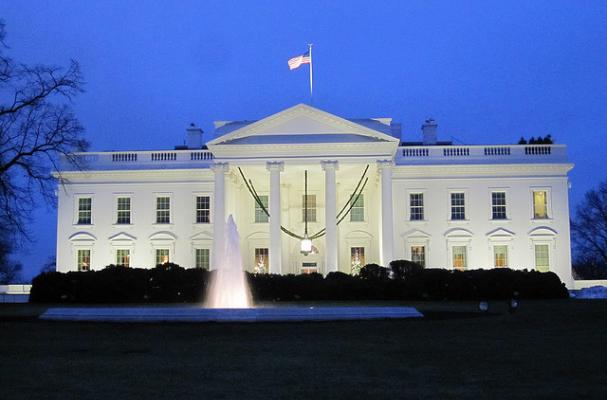 The White House Kitchen Garden provided much of the produce and herbs for the German State Dinner menu which will celebrate the first harvest of spring.
The menu is simple and represents specialites from several regions in the U.S. For instance, the tuna is from Obama's birthplace, Hawaii, and the main course features Maryland blue crab and wild ramp from West Virgina.
In another clever homage to both Germany and the U.S., for dessert, an apple strudel made with tart Maryland apples, California rasins and topped with topfern, a Vermont cheese and served with a dollop of schlag, an unsweetened, whipped cream.
Wouldn't you love to try the White House Chopped Salad?
White House German State Dinner Menu
White House Garden Chopped Salad
Fine Herbs
White House Honey Gastrique
Tuna Tartare with Rye Crisps
Pickled Young Carrots and Mustard Oil
Spring Pea Salad
Shaved Ham and Ginger Snaps
Petite Filet
With Maryland Crab Ravioli
Wild Ramp Puree
Apple Strudel
Golden Raisins and Topfen
An American wine will be paired with each course.
>>More about ramps and ramp recipes on Foodista
The German State Dinner will be held on the Rose Garden Lawn and guests, including the guest of honor, German Chancellor Angela Merkel, will enjoy musical performances from members of the National Symphony Orchestra, 15-year old piano protégé George Li and singer/songwriter James Taylor. James Taylor!
Image Sources:
Categories: