I call quiche my catch-all dish because you can literally make it a thousand different ways. Whatever meat, cheeses, or veggies you have in the fridge can be made into a quiche (although I would stay away from fruit...haha). You can either make a homemade pie crust or buy a pre-made crust from the grocery store. The best thing about quiche is that it can be eaten from breakfast, brunch, lunch, or dinner. In other words, at any time of the day. This recipe is my standard and I make variations from here.
Ingredients:
2 cups half and half
1 pound bacon, cooked and crumbled
1 ½ cups grated Cheddar cheese
1 ½ cups grated Swiss cheese
1 (10 oz.) pkg. frozen spinach, broccoli, or other vegetables
2 (9 inch) pie shells
For full recipe, click below
Image Sources: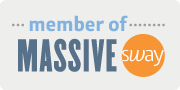 Want more from Foodista? Sign up below!