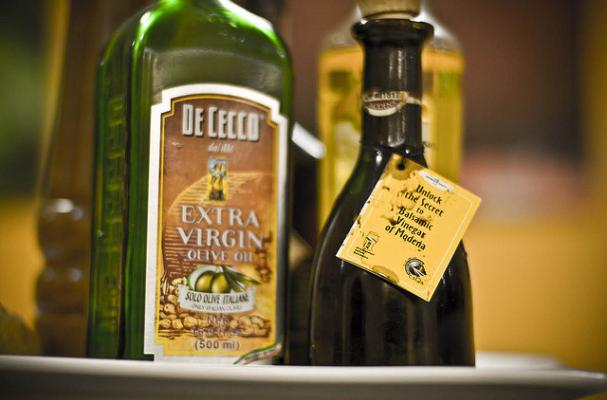 The classic vinaigrette ratio is 3 parts oil to 1 part vinegar. For those of you who prefer a tangier dressing go with 2 parts vinegar. I know it may seems easier to buy the bottled stuff but knowing how to make a vinaigrette is a fundamental skill in cooking. Here are five dressings that will rev up your salads this summer.
Raspberry Vinaigrette
A bright dressing wonderful over mixed greens, red onion, and grilled chicken,
Lemon Tarragon Vinaigrette
Pairs beautifully with mild greens and apples.
Sesame Ginger Vinaigrette
Adds an Asian flair to any salad.
Classic French Vinaigrette
The everyday vinaigrette that can be made in a second.
Maple Bacon Vinaigrette
The perfect vinaigrette for a cobb salad.

Image Sources: