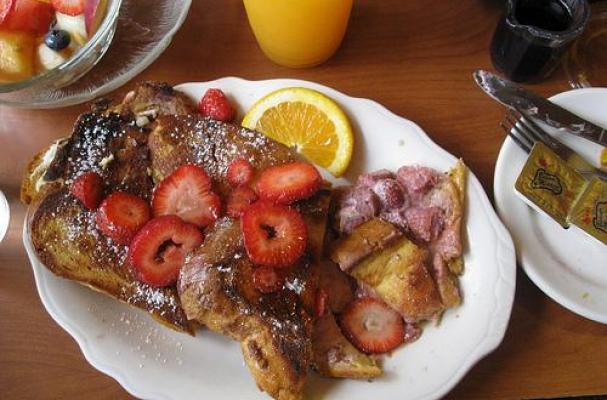 French toast is the perfect breakfast for Father's Day. Dad's love it, and the recipe itself is easy enough for all your littles to help out. Here are 5 French toast recipes that would make a perfect beginning to your Father's Day celebration.
Strawberry Stuffed French Toast
It is strawberry season and dad's special day, so why not combine the two? Simple and rich, he is going to love this!
French Toast Bake
Love this idea! You and your little helpers can get all messy in one big moment. Then wash everyone's hands and bake the whole batch. Love it!
French Toast Croissants
Any excuse to eat a croissant is good enough in my book, but this recipe just ramps up the buttery croissant, into FT deliciousness.
Monte Cristo French Toast
Four words: Batter Dipped Raisin Bread. Nuff said.
Overnight Caramel French Toast
Let's just sit with that for a moment. Caramel-French-Toast. Plus, you make it the night before! How easy is that?