Celebrity chefs are never shy about tooting their own horns when tasting their completed dishes, but some simply must exaggerate those reactions. Now, the idea is hardly original, but Slate has put together a hilarious montage of TV chefs tasting their own dishes. Reactions range from the very satisfied "mmmmm" to Gordon Ramsay's "f***ing delicious" to Paula Deen's "holy camoly."
What's your favorite reaction in this collection?
Image Sources:
Categories: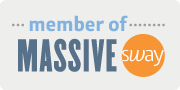 Want more from Foodista? Sign up below!