Who can deny that summer and margaritas go together like tequila and lime? These vegetables certainly can't! Marinated in tequila and triple sec, these favorite summer vegetables are perfect fresh off the grill or out of the frying pan - delicious, refreshing and with a definite kick!
Margarita Vegetables
Serves 4
2 small yellow squash, sliced
1 small zucchini, sliced
1/2 onion, chopped
1/8 cup vegetable oil
1 1/2 Tablespoons tequila
1 Tablespoon triple sec
Salt to taste
1 Tablespoon chili powder
Juice of 1 lime
1/4 cup chopped cilantro
Image Sources: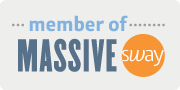 Want more from Foodista? Sign up below!