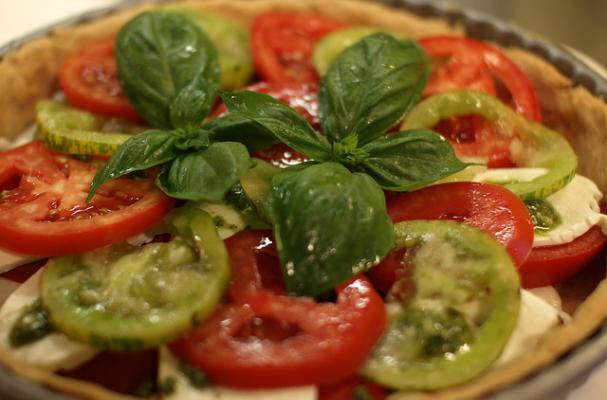 The first tomatoes of the season are beginning to grace us with their presence. I love going to the farmer's market on Saturday mornings and seeing the stands filled with tomatoes of all different shapes, colors and sizes. This recipe uses small grape or cherry tomatoes but if you find some beautiful large herilomms, go ahead and use tomato slices. When tomatoes are roasted, their natural sweetness comes out making them that much better. Enjoy this savory tart for breakfast, brunch, or dinner.
Ingredients:
1 ¼ cups flour
1 tablespoon plus 2 teaspoons cornstarch
¼ teaspoon salt
6 tablespoons butter, diced
1 egg
2 pints grape or cherry tomatoes, rinsed and dried
½ cup basil leaves, divided
⅓ cup chopped green onions
5 ½ cups sharp provolone, grated (or fontina)
½ cup mayonnaise
½ teaspoon pepper
For full recipe, click below
Image Sources:
Want more from Foodista? Sign up below!