Now that I have lured you in, you are probably wondering what makes this meatloaf better than all the rest. The answer is simple, its wrapped in BACON! These salty strips of pork lend a smoky flavor to your meatloaf that you just can't find anywhere else. I would go the traditional route with this dish, and serve mashed potatoes and green beans. If you have any leftovers go ahead and spoil yourself by making a meatloaf sandwich for lunch the next day. I love dishes that can do double duty.
Ingredients:
1 tablespoon butter
2 garlic cloves, minced
2 large eggs
1 tablespoon fresh thyme, finely chopped
1 teaspoon salt
½ teaspoon ground black paper
2 teaspoons dry mustard
¼ cup milk
2 pounds pounds ground chuck or a mixture of 1 pound ground chuck and 1 ground pork or veal
8 slice thick-cut bacon
6 oz. can tomato paste, divided
3 tablespoons water
3 tablespoons apple cider vinegar
3 tablespoons honey
1 teaspoon prepared mustard
½ teaspoon salt
For full recipe, click below
Image Sources:
Categories: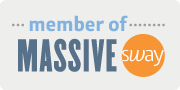 Want more from Foodista? Sign up below!