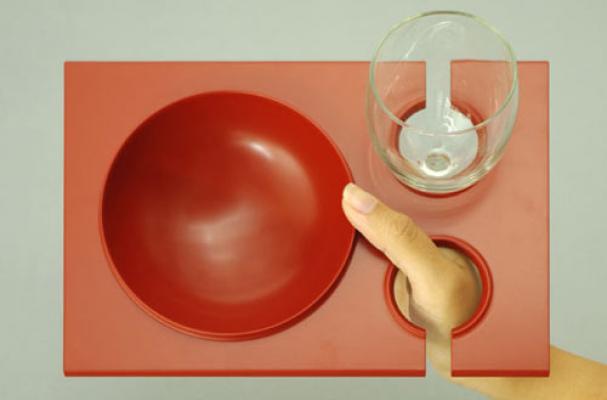 The Closer Plate by Marco A. Guadarrama facilitates networking at cocktail parties. The dish features two cutouts -- one for the thumb and one for a wine glass -- that function much like an artist's palette, giving the user the required leverage to hold it with a single hand. A hollowed-out bowl fits small appetizers, canapes and hors d'oeuvres perfectly.
Since the Closer Plate leaves one of the user's hands free, he or she is able to network and interact with others more effectively. The plate's black or red hues are inspired by traditional Japanese lacquered plates.
Image Sources:
Want more from Foodista? Sign up below!