On July 15th, the last Harry Potter movie, Harry Potter and the Deathly Hallows: Part 2, will be released in theaters. It is only fitting to make Harry's favorite dessert, treacle tart, to celebrate the legacy of the series. Treacle or golden syrup is an amber colored syrup made from processing sugar cane juice into sugar. It is used in many British dessert and may be difficult to find in the U.S. I would look in specialty food stores and online. The end is bittersweet but hopefully this tart will make it a little easier to say goodbye.
Pastry Crust:
1 3/4 cups all-purpose flour
1/2 tsp salt
1/4 cup confectioner's sugar
5 oz unsalted butter (11 tbs), cut into small cubes
1 large egg, lightly beaten
Filling:
10 ounces golden syrup
1 tbsp molasses
Zest and juice of 1 lemon
4 medium eggs
1 ounce fresh bread crumbs
For full recipe, click below
Image Sources: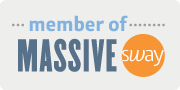 Want more from Foodista? Sign up below!