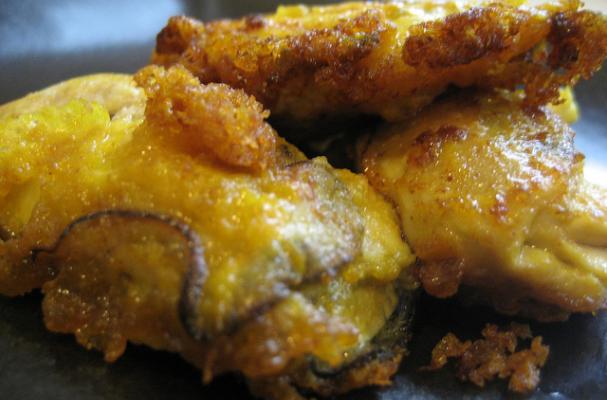 I don't like too much messing around with my oysters. Give them to me raw on the half shell with an icy mignonette or a simple squeeze of lemon juice and I'll easily slurp down a dozen. But when we do cook them...oooh, these curry fried oysters make me forget all about mignonettes! Covered in a light curry-flavored tempura, then pan-fried until crispy these oysters are perfect on greens, in a po' boy sandwich, or served as an appetizer.
Click below for this easy and delicious recipe:
Want more from Foodista? Sign up below!