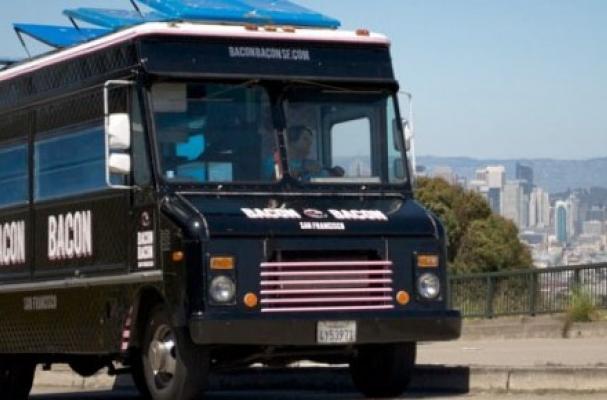 The bacon craze has officially hit critical mass, and the Bacon Bacon Truck is the latest addition to the fray. This San Francisco mobile eatery will focus on all things bacon when it launches in the middle of July.
The Bacon Bacon Truck menu boasts six bacon sandwiches, including the LGBT with lettuce, goat cheese, bacon and tomato; a sandwich with broccoli rabe and bacon, and a pork meatball banh mi with bacon instead of pate. Side dishes include French fries, which can be gussied up with fried pork belly, and a bouquet of bacon.
Has the bacon bonanza reached its boiling point, or should we expect even more silly spinoffs?
Image Sources: