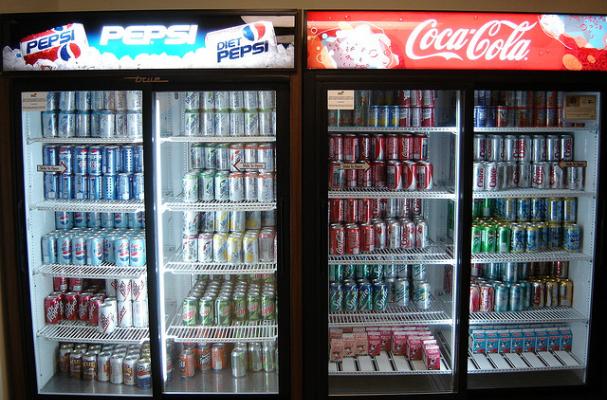 Americans are still consuming more soda than any other beverage, including water. This is not that surprising considering that advertisers are still aggressively marketing the sweet stuff. Ad Age's Leading National Advertisers report, "Coke spent $267 million last year, while Pepsi shelled out $154 million and Dr Pepper spent $104 million".
Still, the facts are that soda has been linked to obesity, diabetes, behavioral issues, and even bone loss. Clearly, an educational marketing campaign is needed, so that people can stop destroying their health with these highly toxic beverages.
Image Sources:
Want more from Foodista? Sign up below!