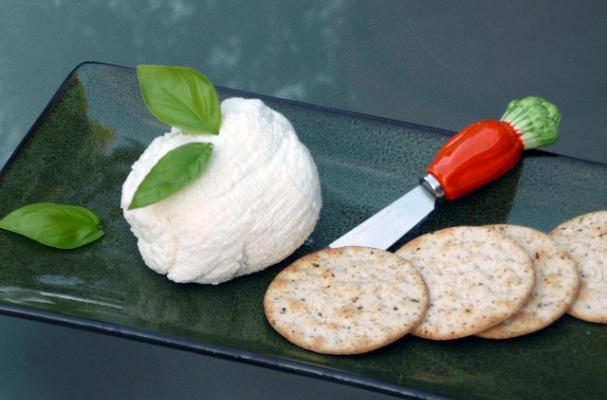 Cheesemaking has become my new hobby. I have been experimenting with making fresh cheeses like mozzarella, ricotta, and goat cheese. Goat cheese has a wonderful tart flavor that balances well with the sweetness of vegetables and fruit. Fresh cheeses are easy to make because they don't require a lot of time nor expensive cultures. This recipe for homemade goat cheese is perfect on top of salads, spread on crostini, or simply by itself with some crackers. This is a fun project to do on the weekend with your kids, friends, or significant other. If you do not have time to make your own, buy a log of your favorite goat cheese and roll it in some freshly chopped herbs.
1 quart pasteurized goat's milk (avoid 'ultra'-pasteurized)
¼ cup freshly squeezed lemon juice
½ clove freshly grated garlic
a few pinches herbs de provence
freshly chopped parsley
coarse salt, to taste
For full recipe instructions, click below
Image Sources:
Categories:
Want more from Foodista? Sign up below!