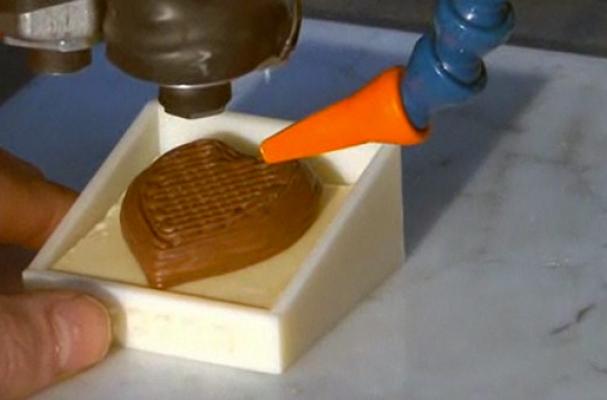 Chocoholics, beware: the Chocolate Printer may change your life. The tech-savvy design is currently in development at the Engineering and Physical Sciences Research Council with help from the University of Exeter, Delcam and the University of Brunel; the tool essentially lets users print chocolate in the shape of 3-D CAD designs.
3-D printers are already revolutionizing the automotive industry, enabling mechanics to print molds that can then be used to cast parts. A next-gen version of the Chocolate Printer that's tied in with a retail site would give consumers a similar level of control, enabling them to create custom chocolate designs to be printed remotely and shipped.
The video below takes a closer look at the Chocolate Printer:
Image Sources:
Want more from Foodista? Sign up below!