Big drama is unfolding around the Nathan's Hot Dog Eating World Record. The Nathan's World Record Holder was thought to be former champ Tekeru Kobayashi who ate an astounding 69 hot dogs in a simulcast during the Nathan's contest, which was won by Joey Chestnut who ate 62.
But a new video has surfaced that counts Kobayashi eating only 65 hot dogs. Still enough to beat Chestnut, but still. This is Nathan's Hot Dog Eating, people. We've got to get this right!
Image Sources:
Categories: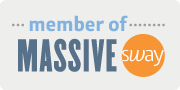 Want more from Foodista? Sign up below!