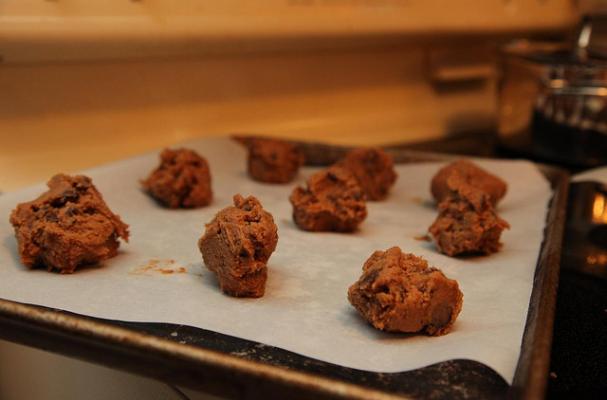 Chocolate chip cookies are a classic comfort food, but they're often are loaded with sugar and other unsavory ingredients. Now, you can be delighted by fresh baked cookies without all the guilt.
This isn't your mama's recipe; these cookies are completely grain free and don't even use refined sugar. Go for darkest chocolate chips that you can find, because they will be less sweet. For an even healthier cookie, use raw cacao nibs which don't contain any sugar. Toss in a half cup of your favorite nuts or seeds for an extra crunchy treat.
The Best Ever Almond Flour Chocolate Chip Cookies
Image Sources:
Want more from Foodista? Sign up below!