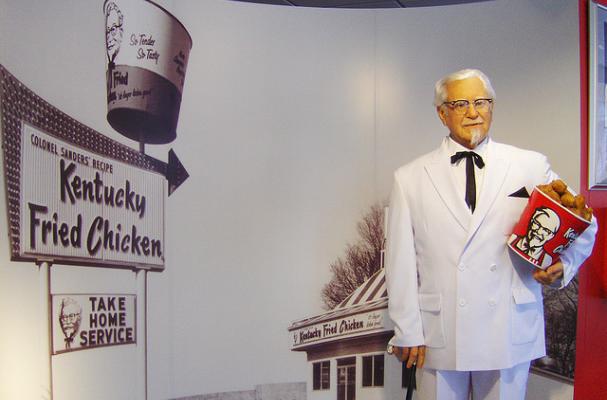 If you have a personal story about how Colonel Harland Sanders changed your life, check out the just-launched ColonelSanders.com by KFC. The website hopes to inspire nostalgia by collecting stories, photos and videos about the KFC icon.
"If you knew the Colonel, met him during all of his travels, saw him on television or just heard a story or two from a friend of a friend, we'd love to hear from you," said Shirley Topmiller, Colonel Sanders' former assistant and a KFC employee for some 28 years. What stories do you have about the Colonel? Do you think KFC's nostalgic interactive campaign will be successful?
Image Sources:
Want more from Foodista? Sign up below!