McDonald's France has gotten serious about attracting discerning French clientele: it announced the addition of baguettes to its menu. At breakfast, customers can order breakfast "a la francaise" to get fresh bread spread with butter and jam; during the day, customers can enjoy a sandwich on a baguette.
McDonald's France is rolling out the breakfast baguette first in September; the baguette sandwich will follow in the spring of 2012. McDonald's France will get its bread from the Holder Group, which currently supplies McCafe stores in France with baked goods and pastries.
Image Sources: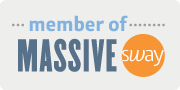 Want more from Foodista? Sign up below!