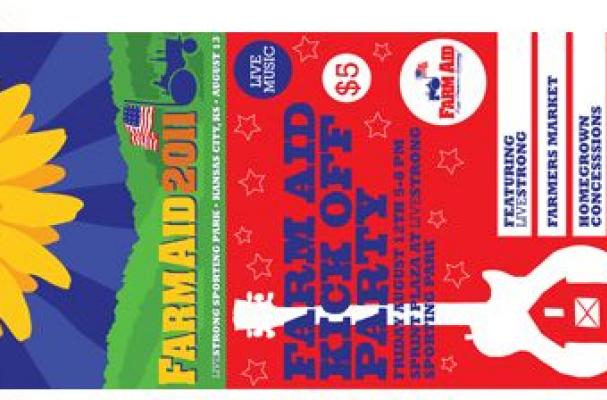 With less than a week to go, I am getting my interview questions together Farm Aid 2011. My focus is to taste all the local foods and speak to as many people as possible. It is going to be a feast for all the senses, and I am thrilled to be going!
The party starts this Friday, at the LIVESTRONG Sporting Park from 5pm to 8pm. Tickets are $5.00 each, and worth every penny. From the site:
This evening is a way for everyone in Kansas City to be a part of Farm Aid's annual concert. Bring your family and friends to this one-of-a-kind event at LIVESTRONG Sporting Park, One Sporting Way, Kansas City, Kansas 66111.

Music from the bands Oriole Post and The Amalgamators
HOMEGROWN Concessions Food — Corn Dogs, Grilled Pork Sandwiches and much more
Over twenty lively exhibits from farming groups from Kansas City and the region
Farmers Market featuring fresh produce from local farms

Tickets are $5 and can be purchased at the door.
If you are going, look for me there!
Image Sources: