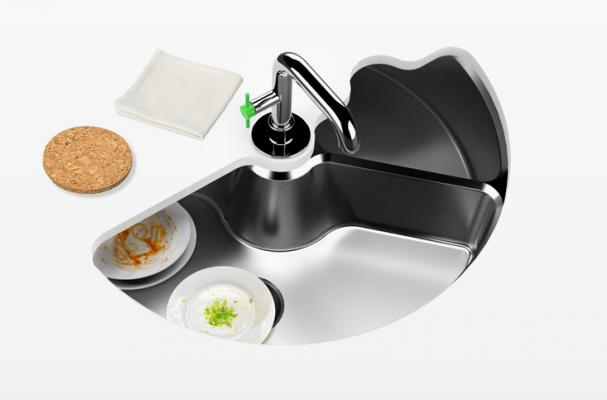 Those who have smaller kitchens will appreciate the space-saving sensibilities of the Eco Automatic. This concept by German and Korean design studio Ahhaproject essentially blends a sink and a dishwasher. The circular sink rotates 180 degrees to send a sink full of dishes into the dishwasher and reveal an empty sink.
The Eco Automatic reminds me of some of the behind-the-bar dishwashers found at many nightclubs. Electrolux patented the Eco Automatic design, according to Fast Company, which means that we may see this clever sink-dishwasher hybrid sooner rather than later.
Image Sources:
Categories:
Want more from Foodista? Sign up below!