The Original Pasta Fork is the brainchild of inventor Bob Balow and could revolutionize the way you twirl your favorite plate of noodles. To use it, grip the fork loosely at the top of the handle and slide your fingers down towards the tines. As you do so, the pasta will wind around the tines neatly.
A set of two stainless steel pasta forks costs $14.95. Check out a video of Balow demonstrating the Original Pasta Fork below:
Image Sources: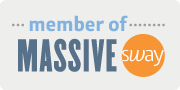 Want more from Foodista? Sign up below!