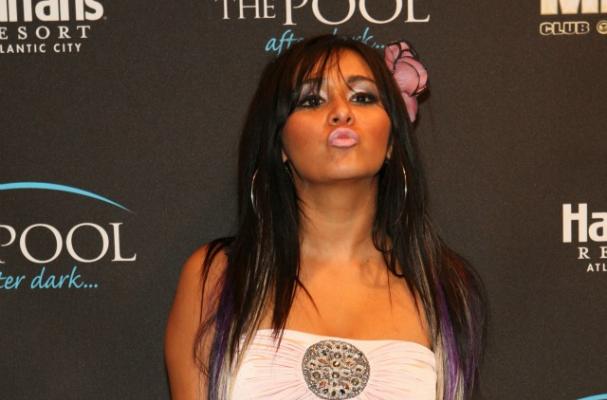 Earlier this week, I reported that Nicole "Snooki" Polizzi is on the HCG Diet. The reality star took to her Twitter page to address the rumors.
"Glad to hear reports that say I look good =) but it's not because of HCG! Thanks @Zantrex!"
Snooki has recently lost 15 pounds and attributes the loss to her new healthier lifestyle and Zantrex diet pills. The Jersey Shore star was recently on Jay Leno and talked about her diet with him.
Snooki told Leno that she has cut out foods like her favorite fried pickles and even cuts calories in the cocktails she drinks. She also said she tries to veer towards healthier choices such as egg whites.
Image Sources: