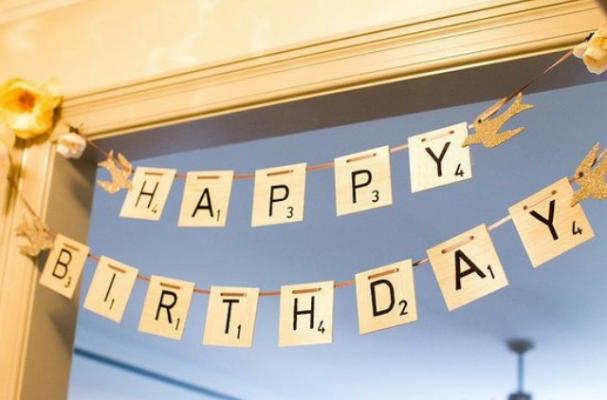 Martha Stewart celebrated her 70th birthday this past summer and the television host shared the details on yesterday's episode of the Martha Stewart Show.
The theme of the party was Scrabble and puzzle games, which made for cute decor and a family-friendly get together.
The menu included a full three courses along with a nice long list of wines that guests could choose from. For the first course, party-goers were treated with sweet pea ravioli with basil sauce. The main course consisted of turbot with tomato confit with light lemon sauce, couscous with sunshine squash and roasted eggplant, and a side of summer vegetables. For dessert, guests had the option of Lady M Mille crepes, sweets from John Barricelli, Ron Ben-Israel Petits Fours, C.J. Olson cherries. Martha's birthday cake was salty caramel flavored and served in individual mini cake holders. Check out the birthday cakes below!
Image Sources: