I love baking bread. Of course, working with bread dough is fun, but the house becomes so warm and smells inviting for hours. Don't be afraid of baking yeast breads. What is the worst that can happen? If it comes out too hard, make croutons. Too soft, make bread crumbs.
Here are 5 must have bread recipes that just might entice you to break out the bread pans:
Eggless Ginger & Mango Bread (not a yeast bread, but YUM)
Vegan Whole Grain Irish Soda Bread
Image Sources: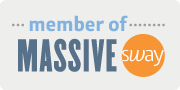 Want more from Foodista? Sign up below!