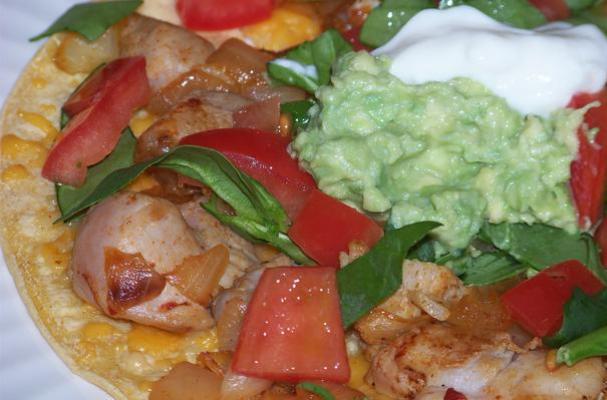 Looking to add a little spice to your cooking? These chipotle pork tostadas are the perfect recipe to do just that. They are easy to make and can be cooked any night of the week. Pork is flavored with onion, chipotle, chili powder and cumin; spices that wake up your taste buds. This recipe calls for cheddar cheese but if you can find authentic Oaxaca cheese (available at Latin markets) use that instead. It is similar to mozzarella and melts beautifully. Once you try this chipotle pork tostada, it will become a household favorite.
Spicy Chipotle Pork Tostada with Avocado and Tomatoes
Ingredients:
Image Sources:
Categories:
Want more from Foodista? Sign up below!