Bil Clinton hosted a dinner last weekned to celebrate the 10th anniversary of his foundation. A Decade of Difference: A Concert Celebrating 10 Years of the William J. Clinton Foundation gave the new vegan a chance to share his healthy lifestyle with celebrity attendees and concert performers such as Lady Gaga, Usher, Kenny Chesney, The Edge, and Bono.
Catered by the Veggie Grill, all the food served in the green room was vegan. The menu included plant-based soups, salads, burgers, wraps, sandwhiches, and desserts. To top it all off, Veggie Grill donated all the food to the foundation celebration.
"It's an honor for Veggie Grill to have been a part of this special event that supports the work of the William J. Clinton Foundation," said Greg Dollarhyde, CEO of Veggie Grill. "We're proud to have served our award-winning food for this monumental event."
Image Sources:
Categories: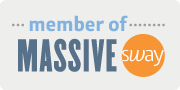 Want more from Foodista? Sign up below!