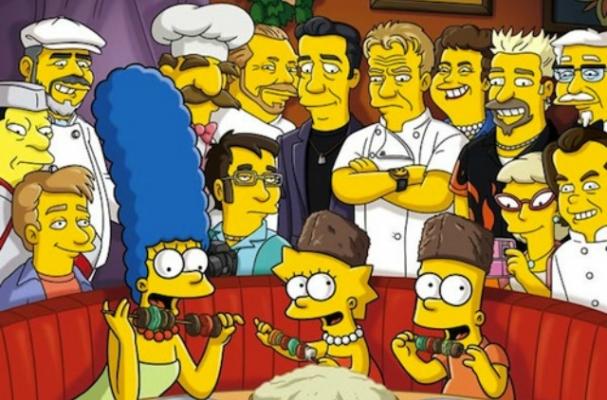 The world's biggest celebrity chefs will be taking over The Simpsons this month in an episode titled "Food Wife." On November 13, Marge Simpson decides she wants to become a food blogger and bumps into a few chefs along the way.
The celerity chefs guest starring in the upcoming episode of The Simpsons include Jamie Oliver, Paul Prudhomme, Mario Batali, Anothony Bourdain, Gordan Ramsay, Julia Child, Guy Fieri, Colonel Sanders, and Wolfgang Puck.
Image Sources:
Categories:
Want more from Foodista? Sign up below!