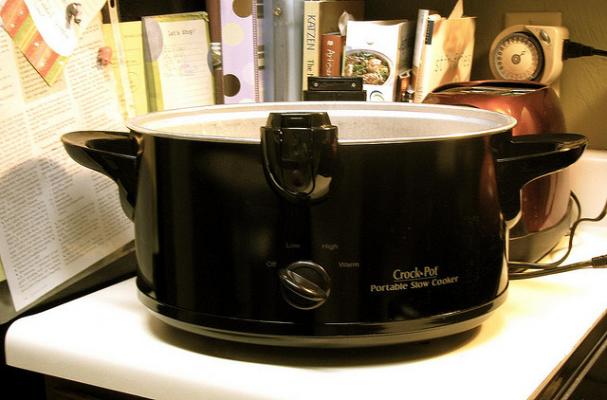 I admit, the word quick refers to how fast it is to put together. This meatloaf still needs all day to cook; but it is so delish and your house will welcome you with savory love when you get home from work! Make it the night before and put the whole insert in the fridge. Then, in the morning, take the insert out of the fridge and place it back into the crockpot base. Then turn it on. It will slowly warm up and start cooking in no time.
I like to serve with a good salad and my starch is usually something light, like instant brown rice. Hopefully, this will become a fall back recipe for your family. Use any ground meat instead of the beef if you like. Turkey or a mix of the two makes the whole thing a little lighter.
Image Sources:
Want more from Foodista? Sign up below!