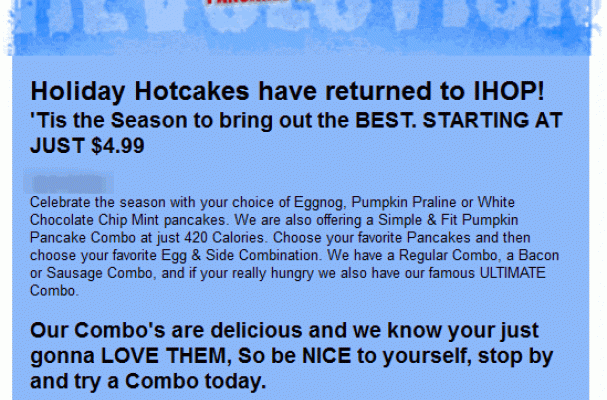 Times must be hard at IHOP: the company recently sent out a holiday promo email for its Holiday Hotcakes that could not possibly have been written or edited by a professional. A screencap of the email appears below; you'll see copy editor pet peeves like "your" instead of "you're," random capitalized words, and a possessive instead of a plural.
I know today's economy is unkind, but promotional emails like this one do little to enhance a restaurant's image.
Image Sources:
Categories: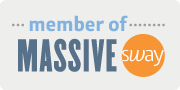 Want more from Foodista? Sign up below!