Stuffed mushrooms are perfect for gluten free Thanksgiving entertaining -- okay, let's be serious, these are perfect for any conceivable excuse occasion! Easy to prepare, cook and serve, these bite-sized bits of salty-creamy-crunchy-tender deliciousness make for an A+ appetizer. Whether you're planning your Thanksgiving menu or thinking ahead to the Super Bowl (if you are then boy, you are way more on top of things than I am!), stuffed mushroom caps are a great go-to snack or starter. Dress them up with pancetta and sage or go traditional with chorizo and cheddar, the possibilities are endless! Want to make them into a meal? Just use regular (large) portabello/portabella mushrooms, double the toppings and bake or broil until tender - voila! Quick and easy dinner in a minute.
For all of these recipes, you can use storebought gluten free bread crumbs (I prefer Kinnikinick's Panko Bread Crumbs) or toss your favorite gluten free bread into the food processor; you can toast them but I usually don't -- the heels from Udi's loaves make for amazing breadcrumbs!
Cheesy Garlicky Stuffed Mushrooms
Classic Herb Stuffed Mushrooms
Image Sources: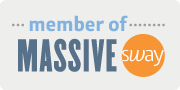 Want more from Foodista? Sign up below!