Earlier this week, Kenny Chesney & Grace Potter won the Country Music Association's (CMA) Award for Best Music Video of 2011 (trophy included) for their country ballad, "Tequila and You" from Chesney's 2010 album: "Hemingway's Whiskey". Is it just me or is there a trend here? While tequila's reputation for causing all kinds of mayhem is undeniable, it doesn't seem to fit with such a mournful ballad -- maybe I'm just missing the point. But "Margaritaville"? Now that song conjures images of white sand beaches, blue lagoons, and the hot Mexican sunshine -- definitely more my style when Seattle is shrouded in gray mist, soggy leaves and a distinctly winter-like wind is blowing through town. Whether you're a country fan, a tequila fan or just want to know what all this ruckus is about, take a listen -- it's actually pretty catchy...
So sit back, relax, grab yourself a margarita and check out the 2011 CMA Music Video of the Year: "You and Tequila"...
Image Sources: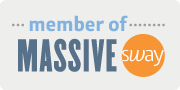 Want more from Foodista? Sign up below!