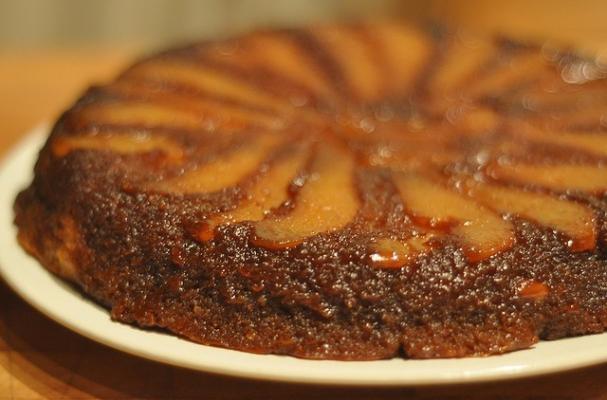 Cardamom pear upside down cake is the modern version of the classic pineapple with maraschino cherries. This cake uses whole wheat flour instead of all purpose because the nutty flavor compliments the sweet pears. I would serve this wonderful cake with slightly sweetened vanilla whipped cream (that you made yourself of course). This cardamom pear upside down cake deserves a place at your holiday table.
FOR TOPPING:
about 3 pears (enough to cover the bottom of a 10 inch cast iron pan, arranged
FOR BATTER:
1 1/2 cups whole grain flour such as spelt, kamut or whole wheat
3 teaspoons ground cardamom
1/4 teaspoon salt
3/4 stick unsalted softened butter
1 cup sugar
2 large eggs
1 teaspoon vanilla
1 Tbs. dark rum (optional)
1/2 cup unsweetened apple juice
2 tablespoons dark rum for sprinkling over cake (optional)
Directions:
Core and slice them somewhat thick, about 3-4 mm. Melt butter in 10-inch cast iron skillet
Simmer over moderate heat, stirring, 4 minutes to prevent burning.
Arrange pears on top of sugar mixture in any pattern you like, overlapping pieces slightly.
Sift together flour, cardamom, and salt.
Beat butter in a large bowl until light and fluffy gradually beat in granulated sugar
Add eggs, 1 at a time, beating well after each addition
Add half of flour mixture
Add remaining flour mixture
Spoon batter over pear topping and spread evenly. bake cake in middle of oven until golden and a tester comes out clean, about 45 minutes at 350 degrees
Let cake stand in skillet 5 minutes
Invert a plate over skillet and invert cake onto plate (keeping plate and skillet firmly pressed together). replace any pear stuck to botton of skillet
Serve cake just warm or at room temperature
Image Sources: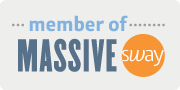 Want more from Foodista? Sign up below!