This 1.5-mile sushi roll was created in a Yekaterinburg, Russia sushi restaurant to try to become the world's longest. Sixty chefs used 1.5 tons of rice, 14,000 nori pieces, 500 kg of cucumbers and 25 kg of sesame to make it, according to English Russia.
It's a good thing that this record-breaking roll is just filled with cucumber: a roll with fish might have gone bad before chefs had time to slice it into individual servings. For holiday-themed sushi, see this Christmas sushi recipe.
Image Sources: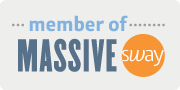 Want more from Foodista? Sign up below!