A Swedish woman, harvesting the last of her garden for the year, found her wedding ring that had been missing since 1995 growing tightly around a carrot. Lena Påhlsson lost her ring after placing her ring on the kitchen counter during a baking session and a frantic search for it turned up nothing. Påhlsson theorizes the ring somehow ended up in the compost bin or a sheep with a taste for table scraps ate it. Somehow it ended up in the ground and the carrot grew around it.
Påhlsson hopes to wear the custom-made ring, but will have to get it resized first.
Image Sources:
Categories: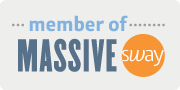 Want more from Foodista? Sign up below!