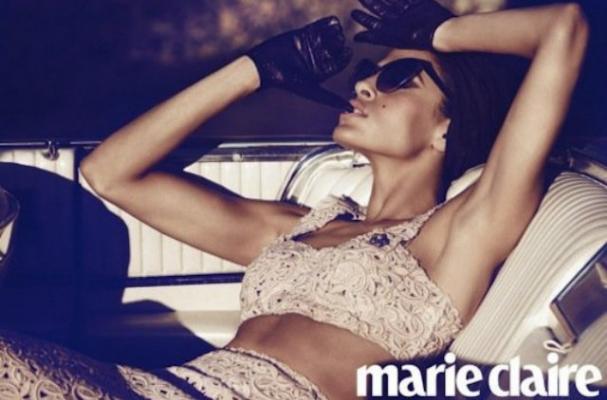 Eva Mendes is featured in the latest issue of Marie Claire where she talks about how she stays healthy.
"I don't eat meat and stopped eating chicken --- my skin has gotten a lot better," Mendes confessed.
When it comes to her workouts, the actress doesn't use typical gym and training techniques.
"I run four to five times a week, mixing it up among distance running, intervals on a track, and running uphill on a treadmill."
You can read more about Mendes in the March 2012 issue of Marie Claire, which is on stands now.
Image Sources: