I inherited my grandmother's cast iron skillet. Nobody else wanted it, yet I thought it one of the most valuable things in her home. She owned a diner for many years, and that skillet had seen years of hard work in her own kitchen - literally decades of over-easy eggs, bacon, and scrapple. I never saw her wash it with soap. She'd simply wipe it out with a paper towel and put it back on her stove. Who wouldn't treasure a skillet that had so many memories seasoned right into it?! Now it's a permanent fixture in my own kitchen (it's the best pan for caramelizing leeks and onions!).
When I recently received a copy of the The Lodge Cast Iron Cookbook: A Treasure of Timeless, Delicious Recipes I immediately thought of Grandma Ida and her (it will always be hers) cast iron skillet. Many of the recipes, like the Dutch Oven Danish Cake featured here, call for cooking outdoors with coals, though many can be done in a conventional oven. If you have the time to fire up the coals, it's a beautiful way of cooking!
Chapters include Breakfast; Soup, Stew, Gumbo & Chili; The Main Course; Cooking Outdoors; Sides; Nuthin' But Cornbread (try the Bacon and Gorgonzola Cornbread Sliders With Chipotle Mayo! Yum!); Desserts, Biscuits & Bread; Caring For Your Cast Iron; and more! It's full of delicious and inspiring recipes that my grandma would have loved.
After a long day of enjoying the outdoors, you can knock everyone's socks off by serving this showstopper of a cake. International Dutch Oven Society members Melissa and Rebecka Boyer contributed this recipe (excerpt).
Dutch Oven Danish Cake
Makes one 12-inch layer cake; serves 10-12
Cake:
3 cups cake flour
4 teaspoons baking powder
1/2 teaspoon salt
3/4 cup vegetable shortening
1 3/4 cups granulated sugar
1 cup milk
1 teaspoon vanilla extract
1/2 teaspoon almond extract
5 large egg whites
Topping:
1 (4 3/4-ounce) package strawberry-flavored Danish dessert mix (such as Junket Danish Dessert)
2 cups confectioners' sugar
1 (16-ounce) tub Cool Whip
1 (8-ounce) package cream cheese
1 pound fresh strawberries
Grease 2 (12-inch) cast iron camp Dutch ovens (ovens with flat lids).
Make the cake: Sift and measure the flour into a medium bowl. Add the baking powder and salt and sift again. In a large bowl, beat the shortening. Gradually add the granulated sugar and beat until fluffy. Add the flour mixture to the shortening mixture alternately with the milk and extracts. Beat until blended after each addition.
In another large bowl, beat the egg whites with an electric mixer until stiff peaks form; gently fold into the batter until no white streaks remain. Divide the batter between the prepared Dutch ovens and bake with 8 coals evenly arranged underneath each oven and 17 coals on top of the lids of each oven. Cook until a wooden pick inserted into the center of each comes out clean, 25-30 minutes.
Make the topping: While the cakes cool, make the Danish dessert following the package directions for the pie glaze.
Flip the cakes out of the Dutch ovens onto their lids. Stir together 1 cup of the confectioners' sugar with the Cool Whip. In a separate bowl, beat together the remaining 1 cup confectioners' sugar and the cream cheese. Combine the cream cheese and Cool Whip mixtures. Spread about half the Cool Whip mixture on the top of one of the cakes. Arrange half the strawberries on top. Place the other cake layer on top and spread the remaining Cool Whip mixture of the cake layer. Arrange the remaining strawberries attractively over the topping and spread the Danish dessert over the strawberries.
Editor's note: I received no compensation for this post and wrote it solely because I love cooking with cast iron :)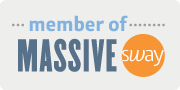 Want more from Foodista? Sign up below!